Off to See the Wizard!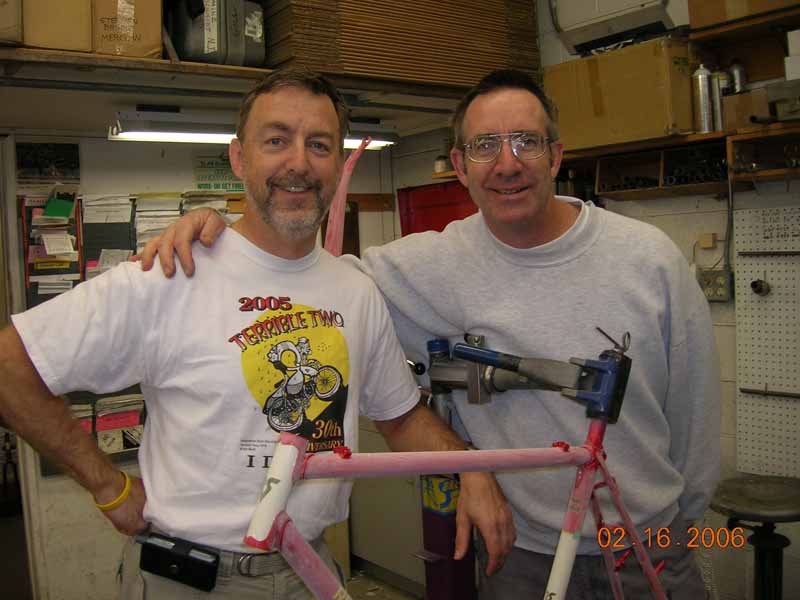 We visited the workshop of top frame painter
Joe Bell
today--what an amazing place. JB's workshop is chock-full of frames from pretty much every top framebuilder, as well as JB's own masterpieces of paintwork. To see photos:
click here
Before we left, JB also donated to the Big Fix! Thanks, JB!