Let the Madness Begin!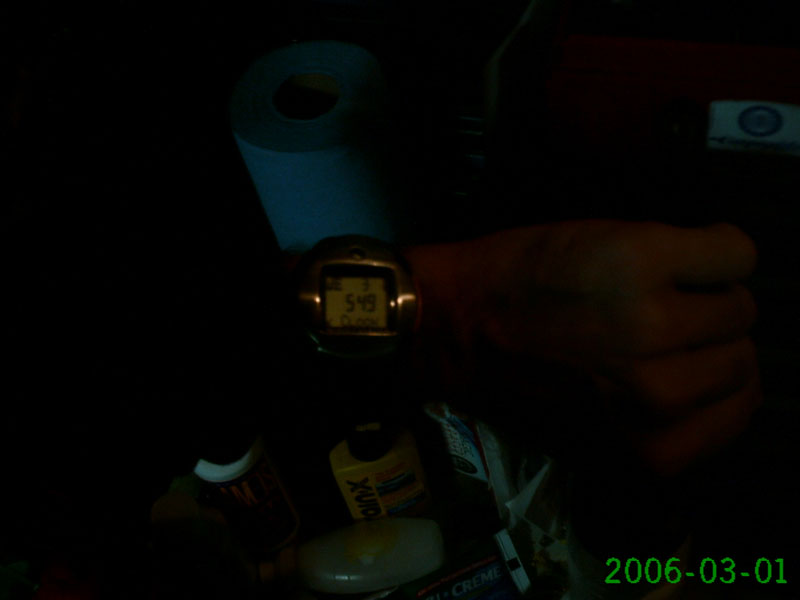 It's March 1, which means the start of the Davis Bike Club's annual "March Madness" mileage challenge. In the photo (left), it's 5:49 a.m., and we're just about to head out for our first 15 miles.
We'll be riding almost all of our goal of 1000 miles on fixed gears this year, hopefully including some multi-day tours.
Click here
for more info on March Madness.